Happy birthday to my Elizabeth. First person to say it on 3+ social network sites ;)
sailorsdreams: vousetessibelle: i think i'm too needy to be able to deal with a long distance relationship. september is going to kill me. this. :/ We can do it!  We will do it.
Just shoot me, like repeatedly in the face to shut me up.
My patience gets tested daily it seems. Please, do not fuck me off.
18.
Now, Elizabeth likes to have monthiversaries, so we "celebrate" each month together. Today is our 18th Month together, 1.5 years, our 548th day together as a couple. Now naturally my 'loving' Facebook status is no where near as soppy as my normal monthly updates are so I thought I'd write some BS up in here.  Elizabeth is perhaps the single greatest…Person?...
"Oh you know, he's good looking, getting the ladies on a night out etc" I hear this a lot and every time I note that not once have I pulled or so much as been smiles at or inquired about when out n about. I think this proves my ever valid point.
Watch
crashbaby: REAL LIFE CAPTAIN AMERICA COMES HOME FROM AFGHANISTAN TO SURPRISE HIS SON FOR BIRTHDAY Too Cute For Words "I just wanted to do something special. He wanted a super hero to come to his birthday so I ordered a costume online and tried to do what I could to be Captain America."  [x] Now as much as I'm not one for kids I'd so do this for mine, just as Iron Man, ofc.
My Elizabeth is a derp and I love her lots. That is all.
I am DAVE! Yognau(gh)t and I have the balls!
Ok I'll post something when I get home..
When I remember I'll try and write something blogish, til then I need sleep.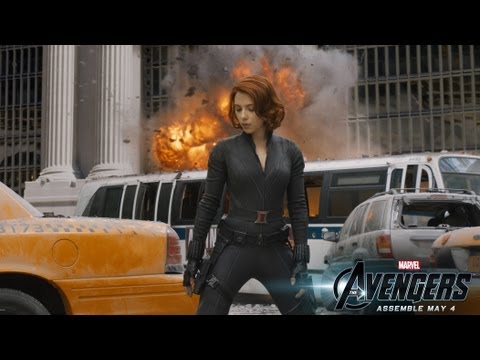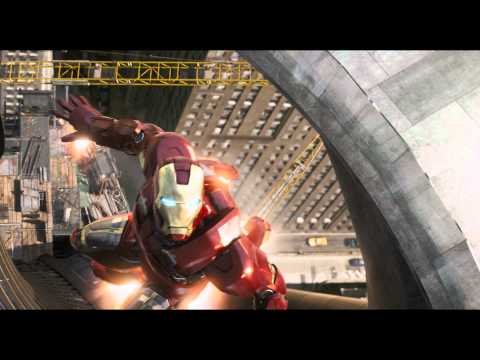 Once again I haven't been on here in a while, well posted anything, so once again here's an over view of most of the recent events.  Nothing majorly interesting went out for Harris' 20th birthday, got very drunk, met a few people and some Sherlock Holmes related antics etc. Also went of a 5 day break with Tom and what not to Centre parcs which was nice but I missed Elizabeth an...
Click here to save the Internet as we know it →
Right now, the US Congress is debating a law that would give them the power to censor the world's internet — creating a blacklist that targets YouTube, Wikileaks and even Avaaz! Now if we stand with key members of the US Congress, we can defeat this global internet censorship. Sign the petition!
Lately I've been laying awake at night wondering not so much where I'll be in 5 years time but who I will be. Will I be the dedicated hard working graduate trying to fit his way into the dull 9-5? Will I be the failed graduate who never really bothered and is sat looking for a job or stuck in a dead-end one while his peers and those below him rise up.Will I be the happy and content...
Rhetorical question I ask myself often is…Why do I have no little friends? I don't ask out of a vanity, or lack of it, but in general. The only people I see outside of Work and Uni is Elizabeth and Harris, on occasion Thomas, but that's it.. Don't get me wrong means less Christmas pressies and much less hassle but it'd be nice to have a fresh face and fresh...
working on it...
sailorsdreams: mmmmmm
Very bad of me to not post on here in AGES. So here's everything that'shappened since my last rant in a nice short and sweet summary. Fuck all interesting really. had a wonderful 1 year anniversary with miss Beales, had loads to do at work, had bugger all to do at Uni, aside from some assignments all of which were dead boring and somewhat too easy, problem Criminology? Been out on...
I love you Elizabeth Beales
You worry far too much, you mean more than she ever did ten fold.
Elizabeth I miss you so so much :(
Got Elizabeth visiting me today :D Suppose I should shower and tidy up and stuff..Yeah I should, but first YouTube catch-up!
1 tag
Interesting skype conversation with miss Beales. Heh heh ;) I miss you so much, sucks really. Need student loan, need books, need cuddles and kisses from Elizabeth. On the up side went out last night, had a laugh, made a few friends and shuffled my way through it all. S'all good. Now, shopping list is meat, shortbread, salt, sugar and cider.
Not been here in a few days so here's a quick over view. First week wasn't too bad, had some company from Harris, went out Wednesday night and Thursday night. Shuffled all night and legs are still hurting slightly lol.  Been nice to have a drink and be more typical student so it's all good. First EVAR lectures tomorrow so let's see how it all goes.. Peace.
So, I over slept today, was meant to get up at about half 7 so I could put the hot water on but alas forget to set my alarms, got up at 10 to find that the speech was I was meant to attend had started, and after that it was all optional computer stuff so I'm ok right? I'll meet people on my course on monday or when I'm out and about, could message that one who added me I...
Not sure if Elizabeth will check her Tumblr anytime soon so here's a little confession… I miss her, like alot. We're going through a hardish time at the moment trying to adjust to the distance and her not having anything to do as such. I feel horrible that I'm the one at Uni meeting new people and learning stuff. It should be Elizabeth, she wants it, worked for it, needs...
So, first night at uni wasn't too bad, met 1 other person thus far who seems like a nice guy. Bed was just about bareable but I'll get used to it. May have to go shopping today… My course doesn't start until October 3rd however. ThatDanGuy, out.
Was going to watch Pirates of the Caribbean but realised it was about 10 hours long and now can't be bothered…
Right, I haven't been on here in far too long so here's what's happened. Driving test was going well, for all of 2 minutes when I got an insta fail thanks to some total twat. Other than that I'd have passed. Work has changed my contract so no more wednesdays for me! Working sundays is a killer, Saturday until 10 followed by what ever else then up at 7 for work, sucks,...
Heehee, i'm on Dan's tumblr whilst he's in the shower! This is Elizabeth (@sailorsdreams) by the way :D
Been far too tired to blog. Sleep.
So I haven't been on here for a few days and therefore no internet ranting. This is due to a few factors such as the fact I've been out and about, too tired to type in bed or just general lazyness. I suppose my main news, or rather lack of, is that I still have NOT heard from Bedford about my accommodation this is more concerning as soon I start! On the 26th infact!! This is now less...
So, today wasn't too bad, and this meeting was interesting..ish. Anyway work wasn't too bad I suppose, was VERY busy though. Anyway I've currently hacked into Elizabeth's internets hence why I'm typing this now. Aaaaaaaaaaanyway Elizabeth has only just realised I have this account, although in her defence I've only had it a few days so it's not that bad I...
The day of the Team Leader meeting today, which is after a 6 hour supervisor shift on the busiest day of the week, joys of joys. Hopefully staying round Elizabeth's today too! Other than that my day will be rather dull, no time for any of my other interests, WoW, so definatly dull for me. I'll no doubt take my netbook to Elizabeth's so 'cause she likes control over her own...